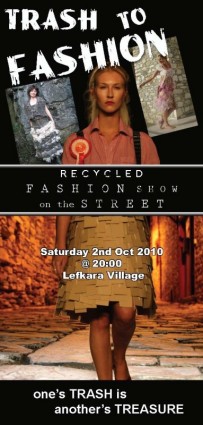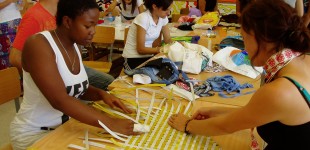 From Trash to Fashion – Septembrie 2010
The project took place in Lefkara, Cyprus and it brought together young people from Cyprus, UK, Germany, Romania. They worked together for a week to create costumes from reusable materials ( plastic, paper, metal, fabrics). The costumes (over 50!) were presented in a sensational fashion show that took place on the streets of Lefkara.
Partners: Aigaia School of Art& Design, Grampus Heritage& Training, Green Dot, Hylates Ltd., Lefkara Hotel.